Window Repair and Replacement Services in Goodyear Arizona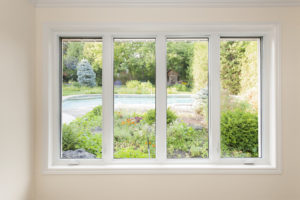 When you live in Goodyear Arizona, the elements have a way of not only effecting your windows and the glass inside of them, but also the efficiency of your home. Temperatures rise and drop at the drop of a hat here in Arizona. When hot air or cold air seeps in to your home, your heating and cooling unit not only is less effective, but it can also cause needless wear and tear on your HVAC. This can lead to higher energy bills and even a need to replace your HVAC prematurely.
Whether you are looking to repair or replace older or damaged windows inside of your home or place of business, Superior Replacement Windows are the affordable and dependable window glass company in Goodyear, AZ trusts to keep its windows to the world clear, strong and efficient at a price that you can afford.
Let's take a look at some of the most popular types of windows and their unique differences…
RESIDENTIAL WINDOWS
Home is where the heart is… and it is also where the baseballs fly in the backyard, where the grandfather elm's limbs rattle against the window in summer storms and where the lawnmowers are that throw rocks when you least expect it. When a window becomes damaged in your home sweet home, the first thing that you think about is your family's safety… the second thing that you think about is cost.
We understand that both are important.
Because we know how important your family is to you, we are passionate about providing you with quick, budget-friendly repairs and replacements to keep your family safe and your piggy bank intact. This is our promise to you.
CORPORATE WINDOWS AND GLASS
Your business depends on the strength of your windows to protect your investments inside. Shoddy seals can also effect the windows of your business, condensing from the inside and preventing customers and clients from seeing what you offer inside clearly.
When you need repairs and replacements for your corporate windows or glass, we can help. No matter what kind of glass you are looking for, our high-quality windows are exactly what you need at a price that is perfect for your bottom line.
In addition to window repairs and replacements, we can also help with other glass items inside of your commercial building. From glass tabletops and architectural glass to office and decorative glass, contact us today to learn how we can help to keep your office building looking beautiful, professional and welcoming.
WHEN SHOULD WINDOWS BE REPAIRED OR REPLACED?
Repair options are a always great option for windows that are not too severely damaged. Meanwhile, window damage that effects the efficiency or strength of the window are best replaced. If you are unsure of the best option for you, we can help you to decide what method will save you the most money while not jeopardizing the health of your home or business. When money is an obstacle, together, we can work to find the option that is best for you and your budget.
DUAL PANE WINDOWS
Dual pane windows are a great option for insulating your home and they can reduce energy loss inside of your home, providing you with a cheaper energy bill year-round. If you are looking for an affordable option for lowering your energy bills, dual pane windows may be a good option for you.
Common Issues with Dual Pane Windows: What To Do When Moisture Forms Between the Panes of Your Dual Pane Windows
If you already have dual pane windows in your home or office and you have noticed moisture collecting between the two pieces of glass, unfortunately a simple sealing will not reverse the problem. You will need a thermal pane unit replacement to solve this issue. If you are noticing moisture collection on your dual pane window, we can help. Contact us today to learn more.
TRIPLE PANE WINDOWS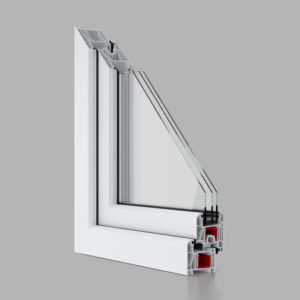 Triple pane windows are a more thorough option when looking to insulate your home or business and lower your energy bills throughout the year. The difference between a triple pane window and a dual pane window is that a triple pane window boasts of three layers of heavy glass. Between these layers is also a layer of air or gas, such as argon or krypton, to further enforce the strength and insulation of the window. Many families and businesses who introduce triple pane windows into their structure notice a significant change in their energy costs.
Are there any cons to installing triple pane windows?
While these heavier and more insulated types of windows can be slightly more expensive than dual pane windows, they are considered among the highest quality of windows that you can place inside your structure. Because we understand what it means to work within a budget, we keep our triple pane window costs highly competitive to help you get the strength and insulation that you want without any of the overcharging that you might see at another window glass company.
ADDITIONAL GLASS REPLACEMENT, REPAIRS AND ACCESSORIES
From arcadia sliding glass door and roller repairs to shower doors and shower/tub enclosures, we provide a wide range of replacements and repairs for other areas of your home as well. In addition, we also offer window screens, sun screens and security screens for your windows and doors. Contact Superior Replacement Windows today to learn more.
When you need a window glass company in Goodyear, Arizona who strives for nothing short of excellence and the best prices in town, give Superior Replacement Windows a call. We look forward to serving you!