The Largest Selection of Residential Glass
Are you living in a home with a broken window? Trust us if you require window restoration, repairs and replacements. Superior Replacement Windows Avondale in Avondale, Arizona specializes in replacement and repair service of these quality glass and window products:
Superior Made to order Glass Shower Doors and Tub Enclosures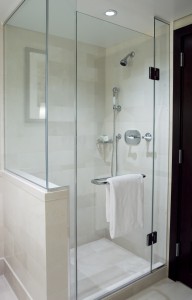 Superior Replacement Windows Avondale are the expert in the construction, development and installation of specialty glass shower and tub enclosures, frameless shower doors, sliding shower doors, bathroom shower doors and frameless tub enclosures. We make certain that your enclosure is accurately ventilated and we make sure water containment is correctly done so that there is no seapage or shower head spray from the enclosure. Costs are kept low with the use of conventional glass sizes which lessens assembly and cutting requirements. When accurately assessed and installed, a glass shower enclosure can provide long lasting elegance and prestige to any bathroom or tub.
The Most Secure Cost-effective Sliding Glass Doors
Sliding Glass Doors in Avondale can be one of the most vulnerable windows on your property. Falling debris from landscapers, flying balls, misdirected pets and birds can create flaking and fractures. We only install tempered or laminated safety glass sliding glass doors. Due to the size of the doors, most use insulated glass to improve the energy efficiency and cost savings.
Tailor made Glass Table Tops
Superior Replacement Windows Avondale makes custom made glass that is created to fit any tables in the home and many types of furniture, including patio tables made with umbrellas. On a trip to your property, a glass specialist will determine the safety glass type, edging, dimensions and thickness to meet your table top application.
Elegant Residential or Commercial Bow and Bay Windows
Bow and bay windows by Superior Replacement Windows Avondale are carefully selected and made to enhance the look and worth of any residence or business property. Turn to our vast choice of curved, boxed and bayed window models and angles. Selecting a bow or bay window which is tinted, laminated or insulated can improve its efficiency.
One-of-a-kind Mirror Glass
Superior Replacement Windows Avondale provides our clients with custom glass mirrors, wall mirrors, bar mirrors, vanity mirrors, bathroom mirrors, decorative mirrors and shelving. During our consultation, we will help you develop a one-of-a-kind look for your house or office. Our installers use exclusive and exceptional hardware and adhesive to assure your mirrors last for many years to come.
Insulated Glass is a Sensible Solution
Saving energy and being mindful of the environment make Superior Replacement Windows Avondale insulated glass a good selection for any living or work space needing window replacements. Dual or multiple panes are offered to help with thermal and sound protection.
Weatherized Skylights and Roof Windows
Skylights and roof windows are uncovered openings which are susceptible to the weather, particles from the air and trees. In the case of a problem, Superior Replacement Windows Avondale installers are pros in the replacement of commercial or residential skylights and roof windows. Preventative techniques are utilized for proper sealing and fit to ensure that water seapage doesn't occur.
The Finest Specialty Glass Shelves
Superior Replacement Windows Avondale provides custom made glass shelving in wall mounted or furniture. Various shapes, tinting, mirrored or laminated glass can by set up by our trained professionals.
Specially Designed Window Screens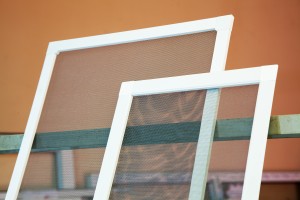 Screens made to order and replacement screens for your house or company windows can assist with energy benefits and prevent debris and insects from coming inside. Superior Replacement Windows Avondale can handle any screening project including large area sliding doors, security screens, curved windows, pet screens, and solar screens.