Window Repair and Replacement Contractors in Tolleson Arizona
Superior Replacement Windows offer a wide range of services to both commercial and residential customers. These include:
• Glass Window Replacement — Residential & Commercial
• Energy Efficient Windows
• Triple Pane Windows
• Double Pane Windows
• Single Pane Windows
• Storm Window Replacement
• Sunroom Window Replacement
• Glass Door Installation
• Sliding Glass Door Replacement
Residential Windows
Cracked and broken windows are common occurrence around homes. Regardless of the cause, the damage needs to be addressed right away. Below are some of the causes:
Pressure Cracks
These always seem to appear out of nowhere and are common in insulated glass, particularly in double-paned windows. These cracks can result from improper installation or drastic changes in atmospheric pressure system.
Stress Cracks
Stress cracks are typically caused from extreme temperature fluctuations. They can also result from the windows falling or being slammed shut.
Windows can also become cracked or chipped from incidents like storm damage, rocks thrown during landscaping, flying debris, golf balls and baseballs. Additionally, seals can become compromised and window frames damaged, requiring window replacement.
Fixing Cracked or Broken Windows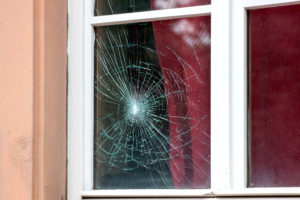 While window replacement works in some situations, it is often just a temporary fix. To ensure complete resolution of these problems, it is best to have a certified professional window company to replace it altogether. While this might seem pricier, not solving this problem will end up costing a lot more in utility bills. Small cracks only get worse over time; therefore, it is important to immediately address the problem. Ultimately, the level of damage to the insulation seal or glass will determine whether the window is repaired or replaced.
Typically, windows are replaced during renovation projects to update the appearance of the home and boost energy efficiency, particularly in Arizona where temperatures can change from cold to extreme heat.
Insulated Glass Windows
Below are different types of insulated windows:
Insulated, energy efficient windows in Tolleson, Arizona are effective at reducing energy bills. A number of different ways are there to add an insulation factor. This will decrease the volume of heat that comes in during the summer and exits during the winter. Different variety of insulation accomplishes different things. For example, some block airflow, some block light and others stop the transference of heat that enables the flow of warmth from one material to the next.
Double-Glazed and Triple-Glazed
These types of windows are made of two and three panes of glass, as suggested by the name. Air space is left between each pane of the glass. Instead of air, sometimes the window company further lowers the U-value by putting inert gases like argon and xenon between the window panes.
Tinted Glass
The glasses of these windows are slightly colored to decrease the volume of heat absorbed when the window is directly exposed to the sun. They also play an essential role in reducing the glare.
Reflective Coatings
These reflective coatings do an exceptional job of preventing the transference of heat and stopping glare when the window faces direct sunlight. However, to maximize efficiency, these window coatings should be combined with energy-efficient lighting.
Low-Emissivity Coatings
Commonly called low-e coatings, these are microscopically thin layers of metal oxide or metal applied to glass window panes. Low-e coatings decrease the volume of heat transferred via the window by as much as 50 percent.
Apart from window repair and replacement, glass contractors repair and replace glass shower door, shower enclosures and glass tub enclosures. They also repair and replace sliding glass doors and do roller refurbishment.
Directions to Superior Replacement Windows from Tolleson, AZ:

The window repair and replacement contractor will also be able to provide a wide range of screens for residential windows. There include security screens and sun screens for doors and windows in Tolleson, AZ.
Commercial Windows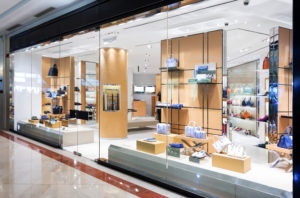 There is a wide assortment of exterior windows and glass used in commercial buildings. The kind of windows chosen can have a huge impact on curb appeal and utility costs. The exterior of your building will be judged by potential customers, while noise insulation, heat insulation and other factors will impact the quality of the interior space.
More importantly, environmental factors and building codes will play a vital role in determining the type of window you choose. Being knowledgeable about these factors will assist you in making the best choice for your commercial property.
A reputable and professional contractor can help you in the decision-making process. They can supply windows and other materials to make your workplace more visually appealing and functional. The supplies include decorative glass, glass conference room tables, office glass and architectural glass.
A professional and reputable window company can provide solutions for just about any of your glass and window needs. Whether it is window repair or replacement, they will be able to make expert recommendations. They will also be able to supply you with whatever is necessary to resolve the issues you're experiencing.