Window Repair Avondale, Arizona
The beauty and the comfort level of a house are of utmost importance to homeowners. That is why most people choose to install beautiful replacement windows, patio doors and skylights in their houses. These fashionable and stylish modern glass products add a touch of beauty to any home and increase the comfort level of a house. Moreover, they are a long term investment that adds to the worth of any property.
You can find a variety of windows and doors in the market that will suit your budget and requirement. These products come in lots of shapes and sizes and are generally beautiful, regardless of the kind of material, style or size. However, there are a few things that you should keep in mind before purchasing these products for your house. While investing in these products, the most important thing to consider is the quality of glass used in these products.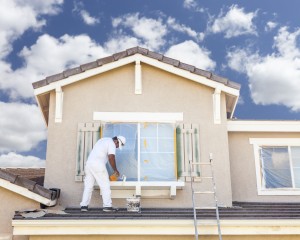 Nowadays, most homeowners prefer replacement windows that are made out of energy efficient polymer material. This material helps in providing proper insulation to a house and therefore contributes to saving considerable amounts of energy. Some energy efficient glass windows and patio doors cut down the heat loss by up to 90% and thus help in reducing the energy bills. Another added advantage of installing such kinds of energy efficient products is that you can avail the tax credit offered by the government of USA for using green products in you home improvement task.
Avondale's Premier Glass Shop
If you are looking for a reliable glass company in Avondale, Arizona, then be sure to keep in touch with us at our Superior Glass and Mirror, Avondale. We have been providing best glass solutions for residential and commercial properties across USA for the last twenty years. With our unparalleled quality of service, expertise and reasonable prices, we have been able to serve a large number of clients in different regions.
The Most Experienced Glaziers at Affordable Prices
We provide superior repair, restoration and replacements services for all types of glass including custom glass, tempered glass, laminated glass, insulated glass and tinted glass. We also offer installation and repairs of sliding glass doors, glass shower doors, aluminum windows and doors, wooden windows and doors, vinyl windows and doors, bathroom mirrors, decorative mirrors, vanity mirrors, office tables and shelves and household glass tables.
Our glass specialist can come to your doorstep in any part of Avondale, Arizona to discuss your requirements and give you a free quote. Do not hesitate to call us or pay a visit to our site in Avondale, Arizona.